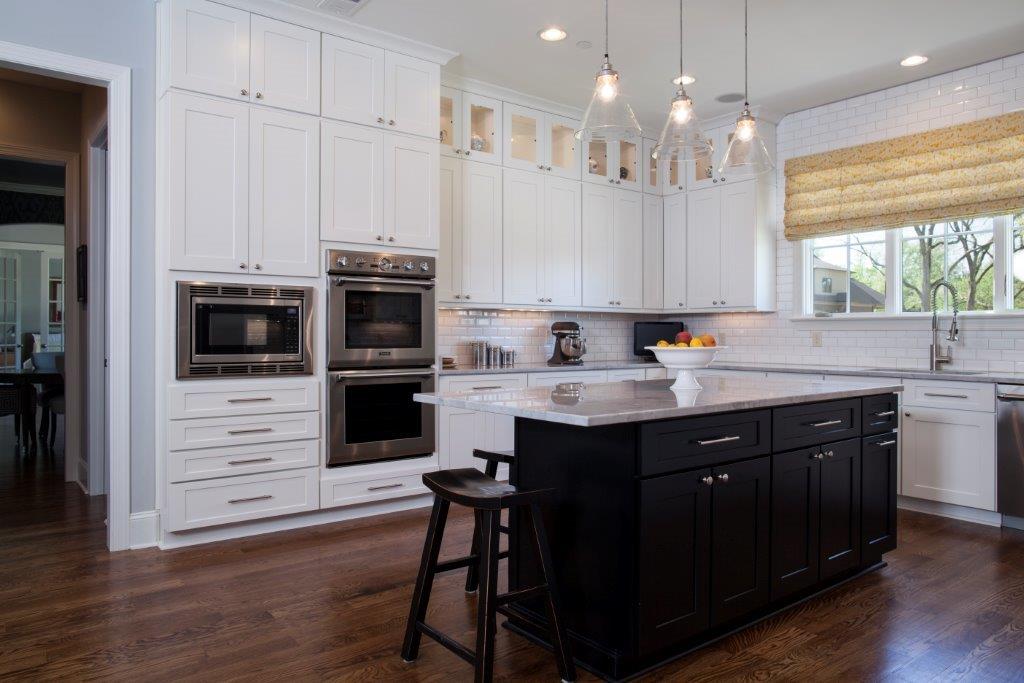 More than just expanding cabinet storage and countertop surfaces, kitchen islands have evolved into a gathering spot where family and guests hang around. Island design and comfort now draws cooks and visitors together to increase functionality, aesthetics and socialization.
Along with food preparation and meals, kitchens are more open. Kids do homework and adults take care of paperwork. Additional activities like these promote family time as meals are prepared. For those whose children have moved away from home, this time goes to enjoying a glass of wine with guests before dinner gets to the table. And dinner is more likely to stay at the island with more comfortable seating.
Still used for storage and counter space, islands also accommodate appliances like stoves with downward vents. And don't forget about sinks where approximately 90% of the time is spent. The convenience of doing multiple tasks in one place shortens steps and work time. The ability to socialize more makes everything feel easier.
Universal Design further expands function with varying countertop heights. This enables anyone at any height, especially children, to participate in food preparation and other activities without having to climb stools or reach overhead.
Incorporating different materials from the rest of the kitchen adds even more appeal. One way is to use fabrics for surrounding stools and chairs. Fabrics contrast well with hard surfaces to soften the overall look. As a result, islands stand out as design objects and look more like furniture that seamlessly blends into the living room.
The future will see more variation in island shapes and heights. Seating room will be expanded and rather than sitting bar-like in a row, people will be able to face each other. The evolution in kitchen island design creates a plaza-like setting that for many visitors becomes the destination.