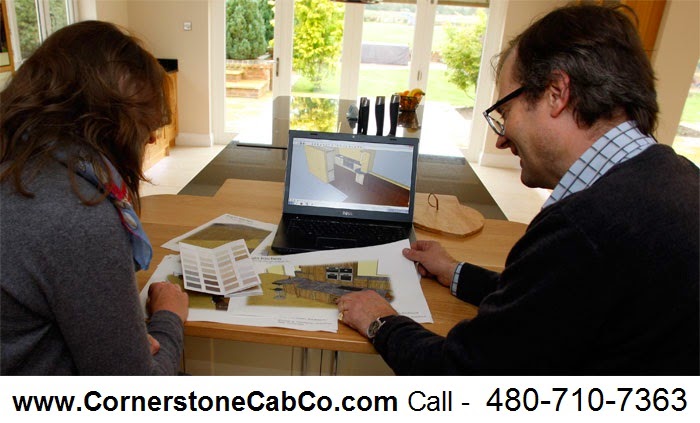 So it is your turn to get your kitchen remodeled? Of course you are looking for the best design for you, your wants and needs. It will also be a great bonus to have a return on investment. These are the two most important items to discuss when you begin the work on your dream kitchen. Your dreams and hopes along with a financial return. We will discuss how to bring those dreams to reality! Taking the time at the get go to go over these details and make sure your every need is discussed will reduce stress involved in the entire process. It is best to get with a qualified professional Kitchen Designer that will take the time needed to be sure you get all you are looking for in your new kitchen. Imagine your new kitchen with the exact cabinetry you desire. Now add the perfectly designed layout that functions well for you and your family. This is the desired outcome we want for you. Be sure to find a Professional Kitchen Designer that will take time to actually hear your list of needs and desires. A Kitchen Designer that will ask you the right questions is very important!
Tips to consider as you begin your Kitchen Remodel
We all know our kitchens readily become the central point of our homes. There is cooking, school homework, special cooking treats together, projects, eating and entertaining. Let's face it, the kitchen is where we all seem to love to be. And our family feels the most comfortable there.
Let's look at a few tips we all need to discuss before any designing takes place.
Traffic – Where the kitchen is located in your home will dictate the space and placement of cabinetry. Is there an entrance from the
garage for easy access? Location of the kitchen in the home is also a factor in designing.
Is there space for a mud room? Possibly a place in the kitchen for an extra clean up sink in the design.
Lighting is another important detail that needs some serious discussion. Proper lighting is paramount to you in the kitchen. It is beneficial to you and your family to design for your specific lighting needs. Thus your experience in your new kitchen will be great.
The Triangle while important does not overrule your wants or needs. We work to give you the desired design you want while keeping to the best practice of design.
Storage is king and we can address your storage needs in several ways.

A pantry can give you the desired storage you need.
Accessories to make your storage more accessible are great.

Rollout Shelves for ease of access
Deep Drawer Units are a favorite of many
Spice Cabinet Inserts are great for organization

A tall thin cabinet is great for brooms and mops when a closet is absent from the kitchen.
We all have special items we need to store in our kitchens. Be sure to share their sizes and shapes with your Kitchen Designer.  With this information your Kitchen Designer will be able to offer you the storage cabinetry needed.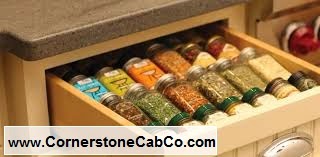 The list is almost endless. This is why we always suggest you find a qualified Kitchen Designer that will spend the time in consultation with you that is needed. Thereby offering you the quality design you deserve.
At Cornerstone Cabinet Company an ASID Industry Partnered Phoenix/Scottsdale cabinetry company we specialize in Kitchen Remodels as well as cabinetry for your entire home. We have Professional Kitchen Designers ready to bring your dreams to reality. Your kitchen will be our top priority. Our professional installation crew will see to your installation with the same mission as our designers, you in mind.  When it comes to your cabinetry Cornerstone Cabinet Company in Phoenix, AZ is your source for quality design and cabinetry. Chris will be happy to set up your interview appointment at 480-710-7363 today.